Steve Hostomsky - North Rockland 1979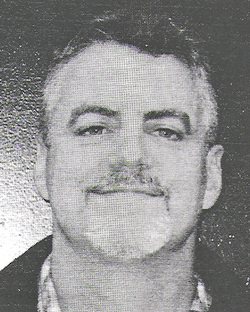 Steve Hostomsky came a long way from the callow freshman who showed up at winter track practice wearing high-top Converse sneakers. "You've gotta get a decent pair of running shoes," the upperclassmen chided him.

Not only did he get the proper shoes, but before long Steve was keeping up with the veteran distance crew at North Rockland, guys like Mike Scally and John Trotta and Mike Ladeau. When the track was snow-covered, the team would use the makeshift 220-yard oval with the painted lines in the school parking lot. That mattered little to Steve and his motivated comrades.

"The sprinters would be cutting the corners, but we didn't," Steve remembers. "What I loved about track is that it's completely objective. It's just you, the other guys and the clock. I loved to train; running got in my blood. Coach [Gene] Dall knew we were motivated and didn't have to be told to work hard. When I started to do well, I said, 'Wow. I want to be competitive.' Winning is a great drug."

It wasn't long before Steve started winning with regularity. Starting in his sophomore year, he won the Rockland County outdoor mile or 1,500-meter titles three straight years. In his junior year, he finished second in the mile at the New York State indoor championships at Cornell, then elevated himself to another level with a stellar senior year.

It started in cross country with a victory in the County meet and a third-place individual finish in the team race at the state Federation meet, among other efforts. In the winter he swept the mile and two mile at the County meet. He also clocked a 4:16.9 anchor mile leg on the Red Raiders' winning distance medley relay at the Nassau Coaches Relays. The team's time of 10:22.2 stood as the Rockland County record for 26 years. It was broken in 2005 by another North Rockland quartet, but still ranks in the top 15 on the all-time New York State list (as of 2010).

Steve put an exclamation point on his indoor season with a gold-medal performance in the two mile at the state meet at Cornell. He passed archrival Greg Herzog of White Plains on the backstretch of the last lap and outlegged him to the finish to win in 9:14.3, which ranks him third-best ever in Rockland at that distance indoors.

On to outdoor track, and the spring of 1979 will long remain in Steve's memory. The string of superlative showings he turned in that season will live on in others' memories, too. After finishing a close second to Andy Whitney of Stony Brook, L.I., in the Penn Relays invitational two mile – despite running a splendid 9:08 – Steve avenged the loss with a stirring victory over Whitney at the Loucks Games in 9:05.9, the second-fastest two mile ever run by a Rockland schoolboy.

At the County meet, Steve dropped down to the 1,500 and won in 3:57.4, currently No. 5 [as of 2010] on the all-time Rockland list. The Eastern States meet at Randalls Island provided another highlight. Steve ran his fastest scholastic mile time, 4:13.9 [seventh-fastest all-time Rockland as of 2010], to place second to White Plains' Herzog. Earlier that month, at the New York Relays at Randalls Island, he anchored the Red Raiders' distance medley relay to victory. The team clocked 10:19.8, second-fastest ever in Rockland, despite a dropped baton (and resultant time loss) at the start by leadoff leg Todd Sinclair.

Steve culminated his season with a second-place finish (9:14) in the state-meet two mile behind Whitney, and a trip to the Golden West Invitational. He's one of the few Rocklanders to have earned the right to compete in that prestigious meet in California. Consistency was Steve's watchword his senior year; he broke 9:20 for two miles no less than five times.

At the University of Houston, Steve ran well until the end of cross country his junior year, when knee and Achilles' tendon injuries began to take a collective toll. As a freshman he ran 4:11 outdoors and 9:08 indoors, and as a sophomore ran a 3:01, 1,200-meter leg on Houston's distance medley at the Southwest Conference meet. In cross country, he was a top-five scorer his freshman and sophomore years as Houston qualified for nationals both years, and was team captain and No. 3 scorer his junior year.

After graduating from Houston in 1984 with a degree in radio and television production, he worked a few different jobs before getting into the television industry in 1987. He joined CBS in 1995 and, a year later, became an editor for the David Letterman show in Manhattan, editing videotapes of the comedy segments and promotional spots for the program. He continues in that role today.

Steve, who's 44, currently lives in Manhattan and still exercises regularly by running or pedaling a stationary bike 30 to 45 minutes a day. About his induction, Steve says he's "humbled and flattered" to receive the honor. "This is like a stamp of approval that the hard work does pay off."

Steve is also a member of the North Rockland High School Sports Hall of Fame, and was one of 21 male honorees elected to the Rockland County All-Century Cross Country team in 2000.
---