Rick Carey - Nanuet 1978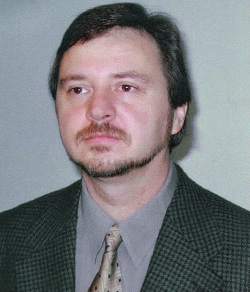 No matter what else Rick Carey has accomplished in the high jump—the three state titles, the Eastern States championship, the national and international success—his career will always be defined by one unit of vertical measurement: seven feet, one-quarter inch.

That's how high Carey jumped in winning the Section 9 Class B championship in the spring of 1977, his junior year at Nanuet. No one in Rockland County has jumped as high, before or since. Like the four-minute mile, the 7-foot high jump was as much a psychological barrier as a physical one.

"Realizing it could be done was half the battle," Carey says. "You really couldn't psyche anybody out in the high jump; the bar did enough of that. It was an event where you could be friendly with everybody you competed against. You were really competing with yourself."

Nanuet track coach Dave Hanson called Carey's quantum leap "the greatest achievement in Section 9 track history." He equated it with a 9.4-second 100-yard dash, a 70-foot shot put or a 4:05 mile. The Journal-News rated it the top individual accomplishment in Rockland spring sports in the 1970s, and voted Carey the Rockland scholastic Athlete of the Decade. At the time, Carey ranked as the third-best high jumper in New York State history; he is still ranked tied for eighth on the state all-time list.

Of course, there was much more to Carey's track and field career than that one epochal clearance. He captured New York State titles in the winter of 1977 and 1978 and the spring of 1978; was state runner-up in the spring of 1977; notched the Eastern States indoor crown in the 1977 winter track season; placed second in the USA Junior National championships in Knoxville, Tenn., in the spring, 1977; and finished fourth in the USA-USSR Junior dual track meet in Richmond, Va., also in the spring of 1977.

Then there were the local titles: four Rockland County championships and four Section 9 Class B victories. He also established the Rockland indoor track record in the high jump at 6-feet-10.

At a stalk-like 6-feet-1, 135 pounds, Carey had the prototypical high-jumper's build with long legs, good flexibility and a fluid approach. He showed promise by jumping 6-2 as a freshman, 6-8 ¾ as a sophomore, and 6-10 several times as a junior before breaching the historic 7-foot plateau. Like many high jumpers, he did not march to the same beat as his teammates

"I was a free spirit back then," says Carey, who is 44 and lives in Houston. "I liked the fact that it was 60 feet [approach run to the bar] and I'm done. In a way I felt guilty because it came so easy for me, and a lot of guys did a lot more work than me. I needed some guidance and [coaches] Dave Hanson and Ed Denton pointed me in the right direction. I zig-zagged a little bit, but I got there."

After graduating from Nanuet, Carey attended the University of Houston on a track scholarship, but a knee injury to his takeoff (left) leg prevented him from competing. He transferred to Mount San Antonio College, a junior college in Walnut, Calif., for his sophomore year, managing a best of 6-10. He then returned to Houston for his junior year but sustained an ankle injury and essentially ended his high-jumping career at that time.

He remained in the Houston area and became a watchmaker. After a decade in that trade, Rick switched to clocks. For several years he worked for a Houston company that restores antiques clocks, and last year opened his own clock repair shop.

Carey has been married for 12 years to his wife, Linda. He has a stepdaughter, Lanette, 33, and a grandson, Drew, 2 ½.
---