Fred Adler - Haverstraw 1953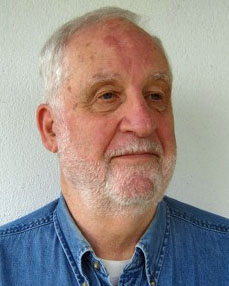 Somebody has to know the rules!

Since track & field's earliest days, when the Greeks displayed their prowess at Olympia, athletes and coaches have feared infractions that would displease the gods, particularly the mighty Zeus, who was said to preside over all of that running, jumping and throwing.

Fred Adler is our Zeus, but though he may occasionally want to toss a lightning bolt from the heights of Jackson Drive at one or more of us, his hard work and influence on our sport's behalf afford him universal respect and gratitude.

Fred is a master level official for U.S.A. Track & Field, having worked as a clerk, chief starter and coordinator of officials at 14 national indoor championships, four outdoor meets, the Olympic Trials, Grand Prix competitions, Millrose Games, and the governing body's cross country, race walking and club championships.

Plenty of college meets over the past 30 years also fill Fred's resume, including more than 100 contests at the U.S. Military Academy at West Point, Patriot League indoor and outdoor championships, the Heps, Northeast Conference championships, big Armory invitationals, NCAA Northeast Region qualifying meet and the NCAA Championships themselves.

High school? What can you say? Fred's been everywhere for just about forever, again in key roles such as clerk, starter, photo evaluator, chief field judge, chief finish line judge and overall coordinator of officials. Sixteen national indoor championships, 14 New York State indoor and a dozen outdoor championships, 27 Loucks Games, starter for a bunch of New York State and Federation cross country meets, and more Rockland County, Section 9, Section 1 champs and invites than we ALL care to remember.

Applying track and field's complicated rules and guiding athletes and coaches require nothing less than expertise and confidence. Fred's at plenty of those high school tracks, and we also see him from the stands or on CBS, NBC and ESPN interacting with the world's greatest athletes at the most important events – Penn Relays, Goodwill Games, NCAA Championships and Olympic Trials. He's volunteering, too, at the big-time meets the TV cameras often miss – world championships for the Special Olympics, juniors, masters, seniors and paralympics.

Behind the scenes, Fred recruits, trains, assigns and coordinates officials for a multitude of scholastic, NCAA and USA Track & Field contests throughout the region. Known as the Track Maestro, he's the conducting equal of Arturo Toscanini, Leonard Bernstein and Bugs Bunny. Consider what it's like when Jack and Jill may agree to go up the hill at Bear Mountain to officiate a cross country meet, but refuse to clerk together. Or putting Moe, Larry and Curly together at the shot put could get someone hurt -- probably themselves. Remember, too, that NOBODY wants to rake the long jump pit at the RCC fieldhouse; a gig at a cold and rainy late-March invitational is thoroughly undesirable; and EVERYONE covets a finish line assignment for the big meets in June -- but only if the pay is good, parking nearby, and the hot dogs free. It's a tough job, yet somehow Fred figures it all out. Rockland County and SOCAT officials, in fact, actually have a reputation for knowing what they're doing!

Fred's administrative roles include president since 1996 of the Rockland division of SOCAT of which he also serves as vice president of that entire organization. For USATF, he serves as certification chairman of the Metropolitan New York Association, having spent 1990 to 1996 as vice chairman of the Northeast region. He's also served over the years on national selection committees, merger committees and as a parliamentarian.

"Fred is a well-known starter of national fame, having started the Olympic Trials in Sacramento, countless indoor and outdoor national meets, as well as the national Special Olympics, World Masters meet, college meets and too many high school meets to count. He is a class act!" said SOCAT President Mary Onken. "Fred is also a crackerjack clerk, getting athletes signed in, hipped and to the proper starting line. He's always as generous with his time as he is with his interest in the athletes' welfare."

Awards have come Fred's way, too. He was the New York State Official of the Year in 1999, and among many others, earned the Loucks Games Outstanding Service Award in 2007 for 25 years of work there, the New York State Ken Smith Distinguished Service Award in 2007, the Charles Ruter Award from USATF, our local Bill Markiewicz Award for dedication to Rockland County cross country, and the esteemed Dick Teetsel Award for contributions to Rockland County track and field.

Fred Adler was born January 23, 1936 in Nyack Hospital to Martha Margulies and Edward Adler. He grew up in Haverstraw and graduated in 1953 from the old Haverstraw High School which is now one of North Rockland's middle schools. Fred left his mark on its storied athletic facilities, earning letters in tennis, basketball, and track and field. He was most adept at sprinting, throwing the discus, and putting his speed to good use in the long jump where he leaped 18 feet.

Possibly hoping Lake Ontario's mighty winds would lower his dash times and lengthen his jumps, Fred went on to Oswego State Teachers College. He received a degree in Industrial Arts Education in 1957, playing volleyball and basketball, and continuing his track and field career. Enlistment in the U.S. Army followed, including a fortuitous two-year deployment in Italy, where he met and married Giovanna Munarini in 1961.

Once Fred returned to the United States with his bride, he worked in a family-owned Sinclair oil distributorship in Newburgh for a couple of years then began teaching Industrial Arts for the Clarkstown School District in 1969. After 27 years at Felix Festa Junior High School, he retired from teaching in 1996.

Mr. and Mrs. Adler celebrated their 50th wedding anniversary on February 16th of this year. The Stony Point couple has raised a family that spans the decades and Rockland County track and field geography. Their son, Timothy, was a North Rockland sprinter and hurdler before his 1983 graduation. Daughter Giulia Adler Duitz (Class of 1980) enjoyed success with the Red Raiders as a sprinter and jumper and later at Clarkstown South coaching state- and national-champion jumpers. She and husband, Maury Duitz, are parents of Fred and Giovanna's grandchildren, young Trevor and Cassandra (Class of 2015), a member of Suffern's cross country and winter and spring track teams.
---