Travis Jackson - Suffern 1952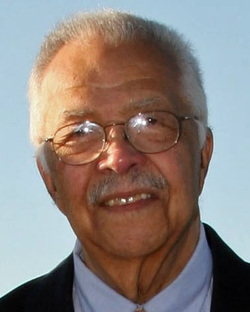 Travis Jackson grew up in Hillburn during the 1940s when kids played outside until it got too dark in the summer, it got too cold in the winter, or their folks dragged them inside by the ear to wash up, eat, and get to sleep because they "have school tomorrow." The kids played ball games of all sorts for hours, created outrageously funny nicknames for one another that lasted for life, and thoroughly enjoyed the exuberance of their youth. In that milieu, athletic talent develops almost as a survival skill to be part of the "kid" culture of any small town.

That was and still is Hillburn, New York. It's a small village of 2.2 square miles located in a hill hollow adjoining the Ramapo Pass, bisected by the old Route 17 toward the west, and halted on the east by the Ramapo River, the Erie Tracks (now New Jersey Transit), and the New York State Thruway.

The kids in Travis Jackson's Hillburn from 1943 on all went to the same school building after the Commissioner of Education closed the old Brook Street School after finding the local school district in violation of New York State Education Law for deliberately creating a situation of racial segregation. After finishing at the Hillburn School they went to the "new" Suffern High School on Hemion Road. Unlike the walk to school in Hillburn, that involved the novelty of a daily bus ride. High school also offered the opportunity for interscholastic sports teams to channel all that energy that had been used playing outdoors after school as youngsters.

All this sports stuff was pretty much attractive to the kids from Hillburn. For years it seemed that Suffern High's basketball teams were simply the Hillburn firehouse's top 5 players with a few extra guys from out of town sprinkled in to make it look like they weren't "ball hogs." So why not try all those other sports as well?

Young, tall, agile Travis Jackson decided to do just that. He played on the football and basketball teams showing some promise. His freshman year Coach Joe St. Lawrence encouraged him to be on the track team. He had some success then. It was enough success for a varsity letter. That was a rare achievement for a freshman.

But that success was not immediate or easy. Coaches St. Lawrence and Fuge kept trying to find the right event to suit him. They tried him out once running an 880-yard race over in Nyack.

Here it is as described in The Ramapo Valley Independent of April 21, 1949:

"Jackson, a freshman, showed lack of pace in the 880 as he completed the first quarter mile in 58 seconds but still had enough to finish third.

With a little more practice he is expected to develop into one of the best milers in the county."

While maybe Coach St. Lawrence and the local journalists were envisioning him as a great miler at that point, after that race he swore he had double vision! This "great miler" talk of theirs? He would have none of it!

THAT is how Travis Jackson came to be a quarter-miler. From 1952 until 1963, the best quarter-miler that Rockland County had ever produced.

After the promise he showed as a freshman, in his sophomore season in 1950 he took to running the 440-yard dash handily, while also scoring points for the Mounties in the sprints, the high jump, the long jump, and the shot put.

He won medals that year at the Penn Relays and Seton Hall Relays teaming up with senior Doug Bull, junior Richard Osbourne and junior Andrew "Pete" Duncan to set a school record in the mile relay.

The next year as a junior he enjoyed similar success and improvements in all his events.

The Rockland County PSAL Championships that year were hosted at Markham Field at Haverstraw High School. Haverstraw had the only regulation certified 440-yard track in the county at the time, so they hosted the meet every year. As such, the rules were that Rockland County meet records were the only recognized County records as well. That rule took a long time to change, even after the meet had long left Haverstraw and moved to Nyack on a 352-yard (1/5th of a mile) track.

In the 440-yard dash final, the finish judges could not (or would not) make a determination as to who won the race. Travis Jackson and Richard Osbourne crossed the line together, so they awarded a tie for first place. Both runners were timed in 53.5 seconds as well. There was only one medal for first place, so it was decided that medal would be awarded to the winner of a coin flip. Osbourne won the medal on the coin toss. Suffern went on to finish a very strong team effort. Jackson went on to later glory.

His senior year brought some new experiences, broadened horizons, and great success. He was elected as President of the Student Council, got accepted to college, and became a Rockland County track "pioneer" of sorts. Coaches St. Lawrence and Fuge entered some members of the Mounties' track squad into a couple of meets at the old Madison Square Garden on Eighth Avenue between 49th and 50th streets. Travis Jackson, Suffern's "best," had the great opportunity to be totally humbled in a 440-yard preliminary heat by a kid from Cambridge, Mass., named Charlie Jenkins. Jenkins later went on to fame as an IC4A and NCAA champion at Villanova and to win the Olympic championship at 400 meters and the 4 x 400 relay in the 1956 Games in Melbourne.

The outdoor season brought much greater success. Early in the 1952 season he ran faster than the established Rockland County record at 440, but as stated before, it did not count as the record unless done at the County Meet at Markham Field in Haverstraw. On other tracks, he had run as fast as 52.3 seconds and according to Coach St. Lawrence he had split a 52-flat leg on a mile relay outing. To possess the Rockland County record at 440 yards he had to do it at the "Counties." So running a relaxing "win" was simply out of the question. The will to achieve was there. Now it was time to test that will.

Travis Jackson won the Rockland County 440-yard dash in a County record time of 52.5 seconds. It was with mixed emotions that Jackson broke that record, since the previous record holder, Henry Cooke from Nyack, had recently been killed in the Korean War that was still being waged that year.

The Rockland County record of 52.5 set by Jackson endured for a very long time. Jackson himself had gone off to college, graduated from Cortland State, served in the U.S. Army for two years, and returned to Suffern in 1960 to teach English and history. He became the third assistant coach for the Suffern Mounties with Coaches St. Lawrence and Fuge. It was only fitting that the other coaches encouraged him to work with a young athlete named Jim Caldwell who appeared as a freshman to be promising as a quarter-miler.

In the 1963 season Caldwell indeed showed that promise, dipping into the high 52-second range in a few outings. At least Caldwell had a coach who knew something about the pressure of breaking a record.

The 1952 440-yard record set by Jackson was the oldest record on the books along with Gene Martin's mile record. Caldwell was running very well and appeared primed to break it. However, breaking Coach Jackson's record would probably be easier than winning the race. Haverstraw High's barrel-chested Earl Harrison had been running just as fast, and in some events faster.

The rumpled, colorful Rockland Journal-News sports writer Sam Basson hyped the PSAL 440-yard race just as much as he was touting that year's Don Clancy–Jimmy Ashcroft showdown at 100 yards. Basson was a classic Rockland raconteur. He could make the County track meet sound like a WWF event, and his preview articles about County sporting events definitely sold tickets that packed the house.

The 1963 Rockland PSAL Championship meet was held on a Friday night at Nyack's McCalman Field on the 352-yard track – under the lights. The place was absolutely mobbed, the evening warm, the race as exciting as Basson had predicted. Caldwell went out strong and so did Harrison. Going into the home turn Caldwell took a slight lead, but on the homestretch approaching the finish Harrison was coming on like a locomotive. Caldwell literally dove into the finish tape and went face first into the ground. Harrison was upright but ran through the tape as well. The finish judges ruled that Caldwell's torso had crossed the line ahead of Harrison despite the fact that he had fallen. Both runners were timed in 52.2 seconds. Both Suffern's Jim Caldwell and Haverstraw's Earl Harrison had broken Travis Jackson's record that had stood for 11 years. Travis Jackson literally had helped to break his own record by his steady, calm coaching.

Life moved on. Jackson went out to do graduate study at the University of Chicago while working at Northeastern Illinois University. He returned to Suffern in 1972 and worked another 10 years at Suffern Junior High before he took a job as an administrator in the Ridgewood, N.J., Public Schools. During that time he completed work for his doctorate at the University of Massachusetts. He became a published author of children's stories, numerous professional articles, some poetry, and is a contributor to South of the Mountains, the journal of the Historical Society of Rockland County.

Dr. Jackson has accumulated some notable recognition for his achievements, professional activities and community service. He is a member of the Suffern High School Sports Hall of Fame (as is his daughter Susan, an All-County hurdler and jumper at Suffern who graduated in 1990). In 1992 he was named a "Distinguished Alumnus of S.U.N.Y. Cortland." In 1997 he was presented with the Ashby Award for excellence by the Ridgewood School District. In 2004 he received two great distinctions, becoming a member of the Rockland County Civil Rights Hall of Fame, as well as receiving a Lifetime Achievement Award by the Spring Valley branch of the NAACP. In 2006, he was named Suffern High School's "Alumnus of the Year" in recognition for his lifetime of service to the community.

He and his wife, Deborah, are now both retired from public education. His son Travis W. is a guidance counselor at Suffern Middle School, and his daughter, Susan Delaney, is a coach and physical education teacher at Suffern High School.
---