Mike Hagon - Suffern 1974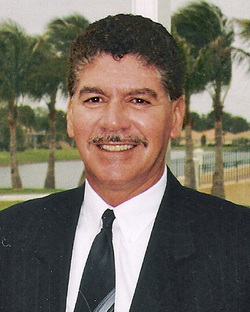 Mike Hagon was one of the most dominant runners in Rockland track & field history. Yet some say he also could have been one of the better baseball players in county annals had he stuck with that sport.
"Baseball was always my first love," says Mike, who played baseball for the Mounties his first three years during the spring season. "I would have stayed with baseball if I hadn't thrown my arm out" the winter of his senior year. "I really can't say that I regret not giving more time to (running). But I was curious to know what I could have done."
Mike was good enough to make first-team All-County as a first baseman his junior year and received tryouts from several major league teams, including the Dodgers. A gifted and versatile athlete, he also rolled up a 20-1 record in junior varsity wrestling his freshman and sophomore years.
"Hagon probably would have excelled in any sport he chose. We were fortunate to get him in track," says Joe Biddy, who has coached indoor track at Suffern the past 38 years and cross country for 41 years. "He was beyond his years from a maturity standpoint. [Mike was 6-feet, 150 well-muscled pounds in high school, filling out to 165-170 in college.] Physically, between his junior and senior years, he developed into a smooth, hard-striding 'machine.' He was one of the most coachable kids I ever had."
There's no telling how spectacular Mike's legacy might have been had he focused solely on running at Suffern. Nonetheless, a full three and a half decades after he departed Rockland County, Mike's record stands like a gleaming pearl, untarnished by the silting of time and untouched by the challenges of Rockland's latter-day stars.
Mike won the State outdoor mile run championship his senior year, 1974, in 4:07.8, which stood as a state-sanctioned public high school record for nine years and still ranks eighth all-time in New York State (as of 2010). He also bettered the existing state public high school two-mile record when he won the Penn Relays event in 9:02.2 in 1974, becoming the first Rockland athlete to win an individual event at the famed relay carnival.
Mike rates those two victories and his two-mile triumph in the indoor Eastern States Championships as his top high school performances. In the latter effort, he defeated a cast of state champions in 9:09.4, missing what was then the national flat-floor record by two-tenths of a second. "There were five guys who had beaten me in cross country, and I wanted to beat them all," says the ultra-competitive ex-Mountie.
Among Mike's other high-octane efforts:
He placed third in the 1,500-meter run in the national-caliber Golden West Invitational in 3:51.6, a County record, despite tripping and nearly falling on the last lap.
He also holds County records in the outdoor mile, outdoor two-mile and as a member of the distance medley relay (10:14.2); is No. 2 in the indoor two mile (9:09.4) and No. 4 in the mile (4:16.6), and No. 4 in the outdoor 800 (1:52.0 for 880 yards), as of 2010.
After winning the mile, he came back to anchor Suffern's winning two-mile relay at the State outdoor meet with a 1:52.2 split for his 880-yard leg.
He won the Section 9 mile and two-mile titles both indoors and outdoors in 1974.
In cross country, he won six major cross country races his senior year, including the Rockland County and Section 9 Class A meets, and lost only twice, placing third in the State Class A meet and fifth in the Eastern States meet. At the close of 1999, he was one of 21 elite runners chosen to the Rockland County All-Century Cross Country team.
He was elected to the Rockland County Sports Hall of Fame in 1997.
Mike attended William & Mary on a full track scholarship and competed all four years, although a string of foot injuries sidelined him for extended periods. He did, however, manage a few noteworthy performances. At the Colonial Relays, which William & Mary played host to on its campus in Williamsburg, Va., he anchored a four-mile relay in 4:02 and came back less than two hours later to anchor a distance medley relay in 4:01 for his mile leg. In an invitational meet that same year, he clocked a 4:03 open mile to defeat Dick Buerkle, who had set the world indoor mile record a few months earlier.
Mike moved to Palm Beach County, Fla., and worked in sales for Motorola for 10 years, earning Sales Professional of the Year honors for the Southeastern United States one year. He spent three years as a general contractor rebuilding homes in the aftermath of Hurricane Andrew, and was an assistant district manager for a food company. He later returned to the sales field after a year of travel.
"In retrospect, it's only in the last five or 10 years that I have come to appreciate what I was able to do in high school running," says Mike, who is 54 (as of 2010) and lives in Naples, Fla. "I have fond memories of my running days."
---