Linda Newsom Troche - Suffern 1980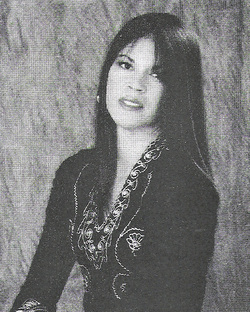 Truth be told, Linda Newsom never really considered herself an 800-meter runner. She was basically a sprinter who moved up because Suffern coaches Joe Biddy and Tom McTaggart saw her potential for middle distance. "To me, the half-mile was long distance," Linda says. "I started as a sprinter and hurdler, and they kept stretching me. I felt comfortable in the 400 – my real love was the mile relay – but I was inexperienced in the 800."

Unseasoned or not, Linda validated her coaches' judgment by turning in one of the greatest performances by a Rockland female middle distance runner. At the end of her senior year in 1980, the slender Mountie ace ran 2:10.3 to finish second at the International Prep Invitational in Naperville, Ill., a Chicago suburb. That clocking ranks third on the all-time Rockland list and was seventh-fastest in New York State at the time. Earlier she had won the County and Section 9 meets, the latter in 2:11.7, before placing third in the State meet.

Linda could run anything from the 60 dash to the 1,000 and took special delight in helping Suffern relays attain state prominence. She ran on the Mounties' state championship mile relay at the 1979 outdoor State meet – along with Mary Dzurinko, Yamilee Bermingham and fellow Hall of Famer Lintz Rivera – and was part of a Suffern foursome that set a County indoor record in the mile relay, 3:54.1, which stood for 23 years. She also ran on 400-meter relay teams that finished second and third at States. Individually, she ranks in the Rockland top 10 all time in the 400 meters (56.9) and 600 yards (1:27.8), and was the second Rockland girl to break 60 seconds in the 400 meters/440 yards, after teammate Amy Albers.

The Newsoms came to Suffern from Wichita Falls, Texas, when Linda was 14, in time for the start of her freshman year. Her mother, Jeannie, a single mom, had been transferred in her job with CIBA-Geigy pharmaceuticals. Two of Linda's four siblings, Peggy and David, also ran track at Suffern, Peggy being one year younger than Linda and David three years younger. At first the transition from Texas to New York was daunting, but Linda soon grew to embrace her new surroundings and friends.

"Looking back on it now, it was quite a culture shock," she says. "You get dumped in a culture that is unfamiliar to you. But at Suffern every individual talent I had was brought out – artistic, athletic and business. The teachers and coaches went out of their way to encourage you. Our team went everywhere together. We relied on each other and became like a family."

Although she had run track in junior high school in Texas, Linda didn't come out for the Suffern team until the middle of spring her sophomore year. She wasn't very imposing physically – "I was like a toothpick with knees," she jokes – but she came into her own as a runner by her senior year. "She was a quiet girl, very sinewy and skinny," says McTaggart, her spring track coach. "She really blossomed her senior year. She wasn't afraid to go out fast and hang on."

Linda earned a full track scholarship to Morehead State University in Kentucky and competed in the open 400 and mile relay her freshman year. Following that season, however, the school dropped its track program, and Linda transferred to Rockland Community College to study graphic design.

She then worked for a book publisher in Mahwah, N.J., got married at age 21 and had her first child at 23. She moved to Virginia Beach, Va., in 1994 and now (as of 2006) lives in Chesapeake, Va., with her three children: son Jordan, 20, a sophomore at Tidewater Community College studying graphic design and set to enroll at Old Dominion in the fall; David, 16, a sophomore at Hickory High School in Chesapeake; and daughter Layne, 11, a sixth grader at Hickory Middle School.

Linda, who is 43, owns a business called Custom Framing Designs, which provides framed art pieces for corporate, medical, hospitality and hotel establishments.
---