Abigail Hunte - Ramapo 1989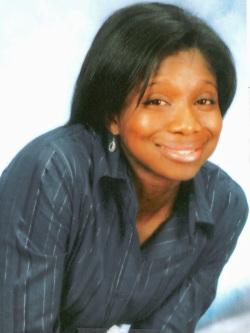 Abigail Hunte's long, regal stride carried her to many a victory for Ramapo High School, Villanova University and beyond. One of the first inklings of her future success came as a Gryphon freshman when she won a 400-meter dash in 65 seconds against an all-boys field in a dual meet against Nyack. "I was really amazed and thought, hey, maybe I could be good at this," she remembers.

Abby, as she is known, developed into one of the finest long sprint/middle distance runners in Rockland history, with a range extending from 100 to 1,000 meters. Although she had a difficult decision to make between the 1989 outdoor New York State meet and the Golden West Invitational, which fell on the same day, Abby indisputably made the right choice by finishing second in the 800 at Golden West in 2:12.86, which was third-fastest ever by a Rockland girl at that time and still ranks No. 7 (as of 2010). She was seeded only seventh going into the meet. She also was the first Rockland female to compete in that prestigious meet, held in Sacramento, Calif.

No such conflicts existed for the indoor State meet her senior year, and Abby capitalized by finishing second in both the 600 and 300 meters. Her times of 1:34.67 and 40.50 place her fourth and seventh, respectively, on the all-time Rockland lists. She is also No. 4 at 600 yards (1:26.37), No. 7 at 300 yards (37.2), and No. 9 at 400 meters outdoors (56.96).

Other highlights at Ramapo included winning the '89 Loucks Games 800 in 2:13.84 by outkicking Irene Ruopoli of Long Island's Clarke H.S., her future teammate at Villanova; sweeping the 100, 200 and 400 at the '89 County meet; and being named MVP of the Rockland Coaches Invitational in the '89 indoor season. She won the 300 and 600 and ran a 58-second, second leg that brought her 4x400 relay from last to first, where they remained after her sisters, twins Corrine and Yvette Hunte, preserved the lead.

Abby was born in London, England, and came to the United States when she was 5 years old, settling in Canarsie, Brooklyn. Her next-door neighbor, Marlene Morrison, would take the Hunte sisters to age-group track meets at South Shore H.S. when Abby was about 10 and the twins 8, exposing them to the sport for the first time. The Hunte family moved to Spring Valley, when Abby was in eighth grade. She attended Pomona Junior High that year but competed for the Ramapo H.S. team.

By her freshman year at Ramapo, Abby was already showing glimpses of her impending stardom. She qualified for the indoor State meet in the 300 and the outdoor States in the 400, placing second in the State Qualifier in 57.4 behind teammate Michelle Irby. Abby's primary coach at Ramapo, Matt Mulligan, gradually expanded her range to the 800 and found her to extremely coachable. "She was very soft-spoken and shy, and she would do anything you asked, without a complaint or anything," says Mulligan, who was assisted by Rose Campbell.

Abby theorizes that she was well suited to middle distance. Her mom, Linnierose, was a sprinter and javelin thrower in her native Antigua, West Indies, while her dad, Everette, developed endurance in the hilly Antiguan terrain, in addition to being a bowler (pitcher) in cricket and a boxer.

Abby earned a full athletic scholarship to Villanova and, after two injury-plagued years, blossomed into a national-caliber performer. Stress fractures at the end of indoor track in both her freshman and sophomore years led to some deep soul-searching but ultimately she resolved to stay the course at Villanova and it paid off. Assistant coach John Marshall devised a training regimen using regular pool work as an endurance counterbalance to the intense speed sessions drawn up by head coach Marty Stern.

"The caliber of athletes was pretty great at Villanova," says Abby, whose teammates included fellow New York stars Nnenna Lynch, Cheri Goddard, Christine Gentile and Ruopoli. "Everyone is hungry and ready to run. You realize that this is not high school anymore. But I got to meet a lot of good people," including Cathalina Staye, a former sprinting standout from John Jay of Brooklyn who remains one of her best friends.

The high-water mark of Abby's first two years with the Wildcats came at the 1990 NCAA indoor meet, when she ran a leg on the winning 4x800-meter relay. She earned her first Penn Relays watch in '93, again as a leg on the 4x800. With an outdoor season of eligibility available due to her earlier injuries, Abby returned in the spring of '94 and had a Penn Relays to remember. She ran the 800 leg on Villanova's winning distance medley; produced a brilliant 2:02.49 anchor leg on the 4x800 while battling Arizona State's Kim Toney to the wire in a valiant bid that fell just short of victory; and clocked a 53-second 400 leg on the Wildcats' third-place sprint medley. She also claimed a pair of Big East Conference 800 titles.

After graduating from Villanova with degrees in computer science in 1993 and communication arts in '94, Abby continued to compete and became an unlikely British national champion at 800 meters. While visiting relatives in London for what she thought would be a two-week sojourn, Abby, a British citizen, was urged by a family friend to compete in the 800 at the national championships in London. Not only did she take part and win, but the victory earned her invitations to meets across Europe. In Vienna, she ran 2:04.97, her indoor personal best, to meet the A standard of 2:05 and qualify for the World Indoor Championships in Barcelona, Spain. Although she didn't make the final, she says she had "the time of my life" on her six-week odyssey on the European circuit.

The same year, Abby recorded a lifetime best of 2:02.97 to place third in the British AAA national outdoor championships. She also ran an excellent 1:11.58 for 500 meters.

Abby lived in the Villanova, Pa., area for many years before moving to San Diego, Calif., for several years. She has returned to Rockland and works in the Communications field. Her time spent living elsewhere did not diminish her gratitude toward those who smoothed her path from her early years onward. "None of my track accomplishments would have been possible without the support I received along the way," says Abby. "I am forever thankful for the education I received at Ramapo, the full scholarship I received at Villanova, and the people that I met and guided me along the way.
---