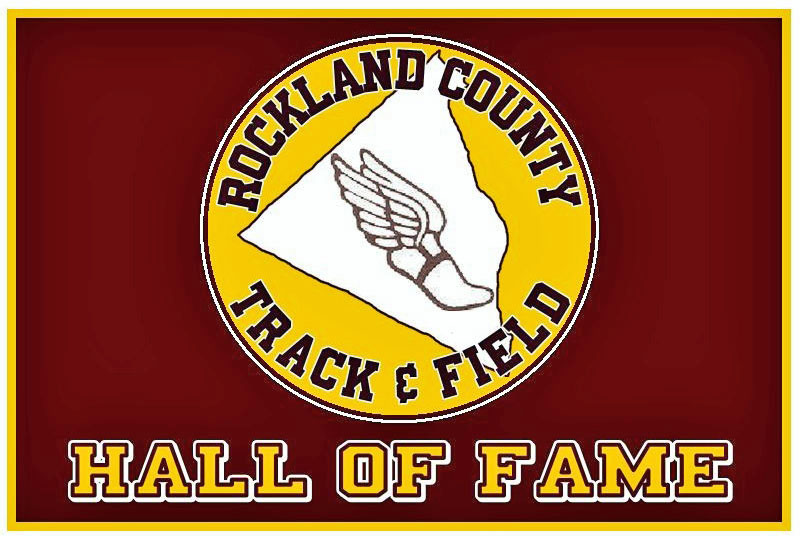 Nine Legends Enshrined at Gala
Welcome to the online home of the Rockland County Track & Field Hall of Fame.
The hall was established in 2004 to recognize the premier performers and largest contributors to the sport of track & field in Rockland County. Once a year, we gather to pay tribute to a new class of honorees. The festive 2017 induction ceremony took place May 20 at Casa Mia Manor House in Blauvelt, N.Y.
This year's inductees included:
Erin Haugh Colleran -
Nanuet, distance
Sheri Felenstein Dempsey -
Nanuet, distance
Joe D'Innocenzo
- Tappan Zee, middle distance; Clarkstown, coach
Betsy Evans -
Spring Valley, coach
Ricky Gross -
Albertus Magnus, hurdles
Drew Hirshfeld -
Clarkstown North, horizontal jumps
Tony Klebetz -
Spring Valley, throws and high jump
Stanley Lagrenade -
Nyack, long sprints and middle distance
Jim Pollard
- Spring Valley, sprints and horizontal jumps; Ramapo coach
​
For more information about the Hall of Fame, contact Chairman Jamie Kempton at
kmptjai@aol.com
.